Follow us
London Skittles Championship 2014
Posted by paul on Thursday, 1 May 2014 @ 17:55 BST (1086 reads)
Topic London Skittles

Ten skittlers lined up for the "world" championship on Saturday 26th April 2014. After a preliminary round to select the quarter finalists, the knockout stage culminated in a final between Ellis Sabey-Tunnicliffe and Steve Barnes. Ellis just scraped his way into the quarter finals but then proceded to knock out top seed Steve Hutchinson. After defeating Paul Robinson in the semis, he ended the day a worthy runner up to Steve Barnes.
Each of the finalists scored an eight pin:
(If you get playback problems with Firefox, try Internet Explorer or Chrome)
Steve B 8-pin from london skittles on Vimeo.
Ellis 8-pin from london skittles on Vimeo.


(comments? | Score: 0)
The frame is installed!
Posted by paul on Tuesday, 9 April 2013 @ 12:27 BST (953 reads)
Topic The new frame


The old frame removed and dismantled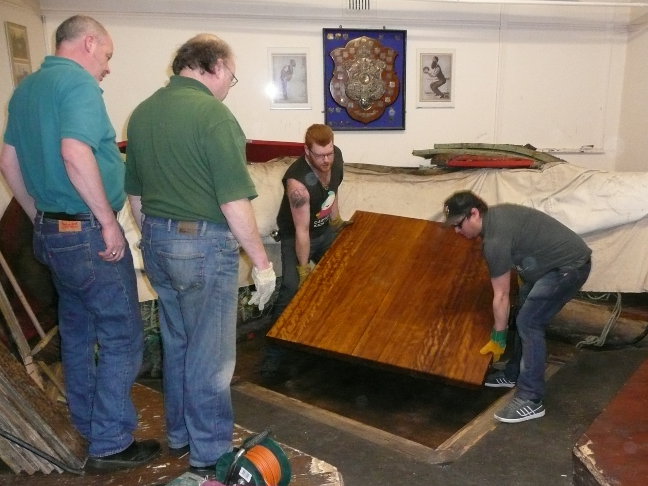 The first iroko base layer is lowered into place




The second base layer is in




Steve (left) and Chris assemble the maple frame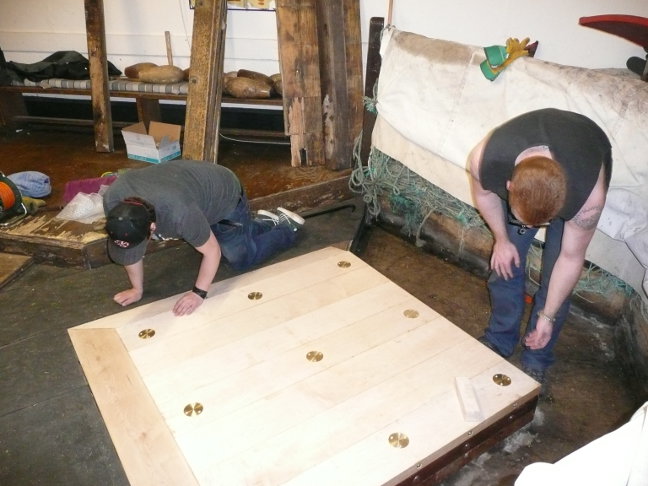 Final adjustments




Ready to test!




Applying a layer of wax




The finished article



(comments? | Score: 4)
Almost ready to install
Posted by paul on Thursday, 4 April 2013 @ 10:54 BST (952 reads)
Topic The new frame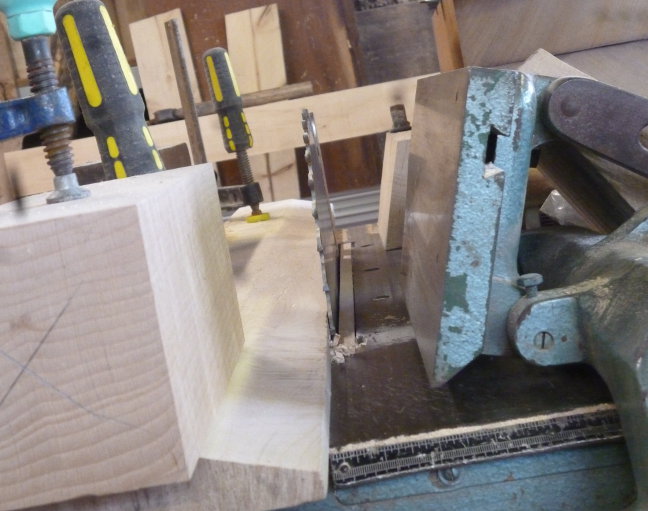 I've set the saw up to cut the apron




Well it worked and just needs to be planed up




A very deep cut is needed on the maple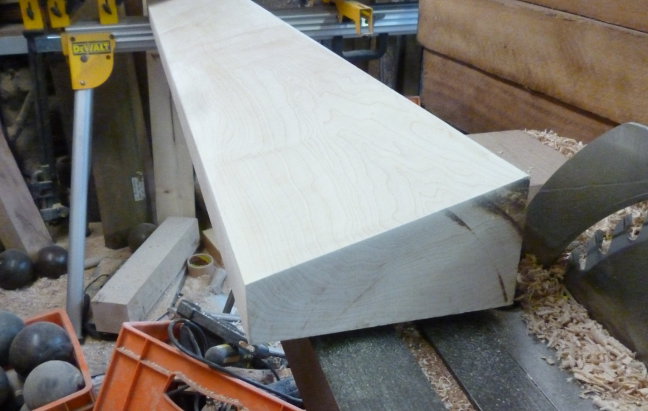 The finished angle planed and roughly sanded




The mitres are cut and it looks good




Heavily bolted so it won't come apart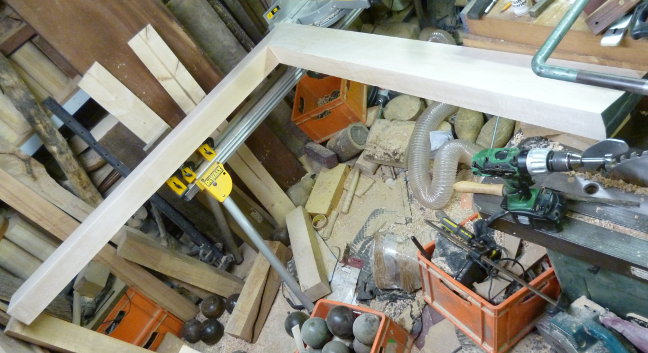 Ready to be fitted to the frame






(comments? | Score: 0)
Now it looks like a skittles frame
Posted by paul on Wednesday, 3 April 2013 @ 17:17 BST (984 reads)
Topic The new frame


Biscuited together as well as the threaded rods for extra strength




That's both the base layers done




Finally got all the maple machine drilled






(comments? | Score: 0)